Chatpata Aloo Tikki Naan Recipe
Chatpata Aloo Tikki Naan Recipe
Chatpata Aloo Tikki Naan
is the best treat for all veggie lovers out there. This fancy looking recipe is easier than you think and the taste is so satisfying. Do try this chatpata aloo naan and share your feedback with us.
DIRECTIONS
If you are looking for some delicious recipes which are easy to make then look no further. SooperChef gives you a variety of recipes with easy step by step procedures which makes it easy to follow. Tried and tested recipes which every foodie will love to try.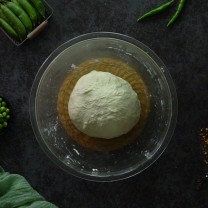 1 .
In a bowl add flour, salt, sugar, baking powder, baking soda, yogurt and oil. Gradually add water and knead until soft dough form. Set it aside for 5 to 10 minutes at least.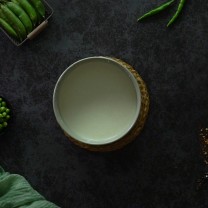 2 .
For batter in a bowl add flour, corn flour, salt, water and make a fine batter.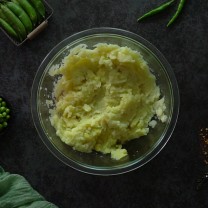 3 .
For potato mixture firstly take boiled potatoes in a bowl and mash them well.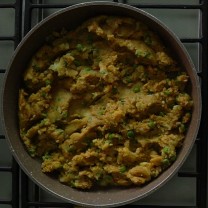 4 .
In a pan heat oil, add ginger garlic paste, peas, rice flour, and mix for 2 minutes. Add potatoes, cumin powder, green chutney, salt, garam masala powder, red chili powder and mix them well. Your potato mixture is ready.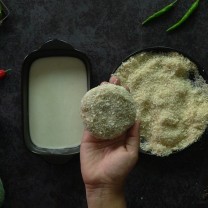 5 .
Make tikki/cutlet shape from potato mixture and dip it in corn flour batter and then coat in bread crumbs.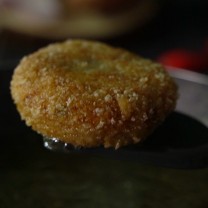 6 .
Heat oil in a pan and shallow fry them until light golden brown from both sides. Keep aside.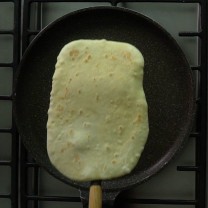 7 .
Take dough, make small balls of it and roll out each in small oval shapes. Toast them on a flat pan for 1 to 2 minutes each side. Don't overcook them.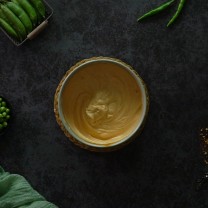 8 .
Prepare chili mayo sauce by mixing red chili sauce, mayonnaise, white pepper powder and garlic powder in a bowl. Sauce is ready set aside.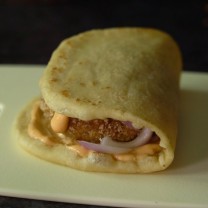 9 .
Assemble your aloo naan, take naan spread sauce on it. Top it with onions, aloo tikki and drizzle some more sauce on top.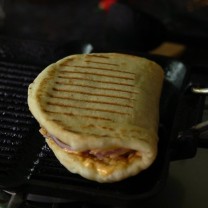 10 .
Fold it half and grill each side for 30 seconds and its ready.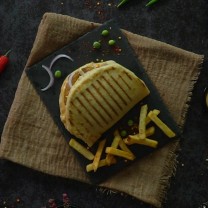 11 .
Serve your tasty aloo naan and enjoy.
DIRECTIONS
اگر آپ مزیدار اور آسان ریسپیز ڈھونڈ رہے ہیں تو آپ کو کہیں اور جانے کی ضرورت نہیں۔ سوپر شیف آپ کو مختلف اور آسان ریسپیز فراہم کرتا ہے جو کہ باآسانی بنائی جا سکتی ہیں۔ آزمودہ ریسپیز جو کہ ہر کھانے والے کی پسند بنے۔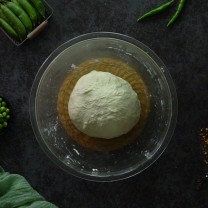 1 .
ایک باؤل میں میدہ، نمک، چینی، بیکنگ پاؤڈر، بیکنگ سوڈا، دہی، کھانے کا تیل اور تھوڑا کرکے پانی ڈال کر نرم ڈو گوندھ لیں، ڈو کو پانچ سے دس منٹ سائیڈ پر رکھ دیں۔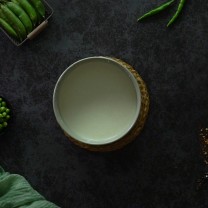 2 .
ایک باؤل میں میدہ، نمک، چینی، بیکنگ پاؤڈر، بیکنگ سوڈا، دہی، کھانے کا تیل اور تھوڑا کرکے پانی ڈال کر نرم ڈو گوندھ لیں، ڈو کو پانچ سے دس منٹ سائیڈ پر رکھ دیں۔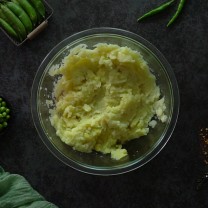 3 .
پٹاٹو مکسچر بنانے کے لئے ایک ابلے ہوئے آلو ؤں کو اچھی طرح کوٹ لیں۔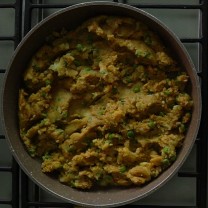 4 .
اب ایک پین میں کھانے کا تیل گرم کرکے اس میں ادرک لہسن پیسٹ، مٹر اور چاولوں کا آٹا کا ڈال کر دو منٹ مکس کریں۔پھر اس میں آلو، ذیرہ پاؤڈر، سبز چٹنی، نمک، گرم مصالحہ پاؤڈر اور لا ل مرچ پاؤڈر ڈال کر اچھی طرح مکس کریں، پٹا ٹو مکسچر تیار ہے۔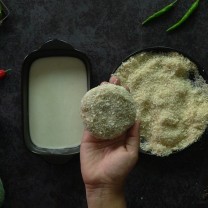 5 .
اب ایک پین میں کھانے کا تیل گرم کرکے اس میں ادرک لہسن پیسٹ، مٹر اور چاولوں کا آٹا کا ڈال کر دو منٹ مکس کریں۔پھر اس میں آلو، ذیرہ پاؤڈر، سبز چٹنی، نمک، گرم مصالحہ پاؤڈر اور لا ل مرچ پاؤڈر ڈال کر اچھی طرح مکس کریں، پٹا ٹو مکسچر تیار ہے۔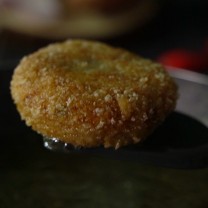 6 .
پھر ایک پین میں کھانے کا تیل گرم کرکے ٹکیوں کو دونوں سائیڈوں سے لائٹ گولڈن براؤن ہونے تک فرائی کر لیں۔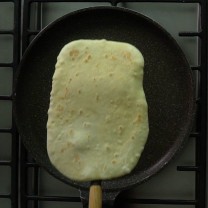 7 .
اب ڈو کے چھوٹے چھوٹے پیڑے بنائیں اور ان کو بیضوی شکل میں بیل لیں۔پھر فلیٹ پین میں دونوں سائیڈوں سے ایک سے دو منٹ ٹوسٹ کر لیں۔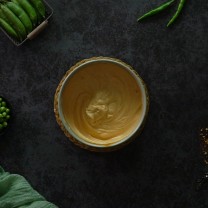 8 .
چِلی مایوسوس بنانے کے لئے ایک باؤل میں چِلی سوس، مایونیز، سفید مرچ پاؤڈر اور لہسن پاؤڈر ڈال کر مکس کر لیں، سوس تیار ہے۔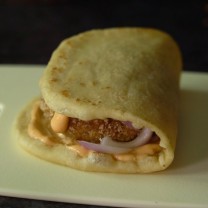 9 .
اب نان لے کر اس پر سوس پھیلائیں۔ پھر اس پر پیاز، آلو ٹکی رکھ کر تھوڑی اور سوس ٖڈال دیں۔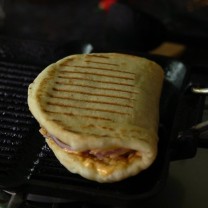 10 .
اب نان لے کر اس پر سوس پھیلائیں۔ پھر اس پر پیاز، آلو ٹکی رکھ کر تھوڑی اور سوس ٖڈال دیں۔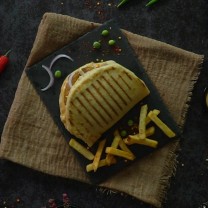 11 .
مزیدار آلو نان تیار ہے۔