Lasagna Rings with Onion Rings Recipe
Lasagna Rings with Onion Rings Recipe
Presenting you Cheesy Lasagna Rings with Crispy Onion Rings, a delightful combination for the weekend. Add a magical touch of Coca-Cola to this scrumptious meal and enjoy this delish supper together with your family.

Ingredients
Ingredients for Cheese Filling:
Ingredients for Lasagna Rings:
Ingredients for Onion Rings:
DIRECTIONS
If you are looking for some delicious recipes which are easy to make then look no further. SooperChef gives you a variety of recipes with easy step by step procedures which makes it easy to follow. Tried and tested recipes which every foodie will love to try.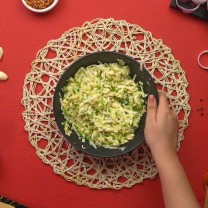 1 .
In a bowl add cottage cheese, cheddar cheese, egg, parsley and mix well. your cheese filling is ready.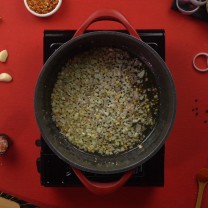 2 .
In a pan heat oil and add garlic and onion. Cook until onion gets translucent.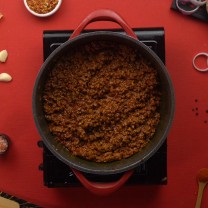 3 .
Add beef mince and cook until it changes color. Add red chili powder, salt, black pepper powder and cook until oil separates. Add pizza sauce and cook for a minute. Your beef mince is ready.
4 .
In a greased mold place lasagna sheets, add a layer of prepared beef and cheese filling.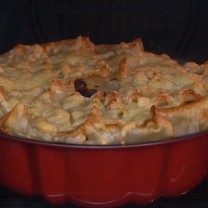 5 .
Bake in a preheated oven at 180 °C for 30 mins or until golden in color.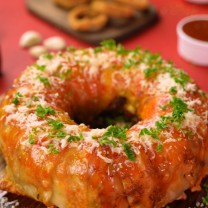 6 .
Garnish with cheese and parsley and your lasagna rings are ready.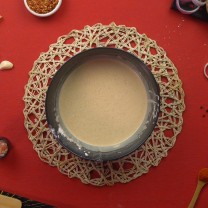 7 .
To prepare flour batter, add flour in a bowl, then add corn flour, red chili powder, black pepper powder, salt, chilled water and mix well.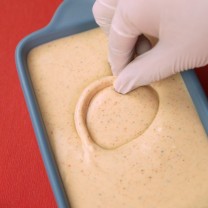 8 .
Take onion rings and dip them in flour batter, coat with bread crumbs and deep fry until crispy and golden brown.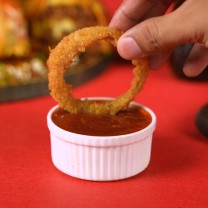 9 .
Your onion rings are ready. Serve them with Lasagna Rings and enjoy.
DIRECTIONS
اگر آپ مزیدار اور آسان ریسپیز ڈھونڈ رہے ہیں تو آپ کو کہیں اور جانے کی ضرورت نہیں۔ سوپر شیف آپ کو مختلف اور آسان ریسپیز فراہم کرتا ہے جو کہ باآسانی بنائی جا سکتی ہیں۔ آزمودہ ریسپیز جو کہ ہر کھانے والے کی پسند بنے۔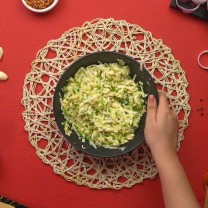 1 .
چیز فلنگ بنانے کے لئے ایک باؤل میں کاٹیج چیز، چیڈر چیز، انڈا اور پارسلے ڈال کر اچھی طرح مکس کریں۔چیز فلنگ تیار ہے۔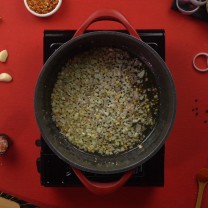 2 .
لزانیہ رِنگز بنانے کے لئے ایک پین میں کھانے کا تیل گرم کرکے اس میں لہسن اور پیاز ڈال کر ایک منٹ پکائیں۔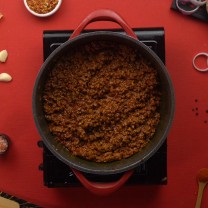 3 .
اب اس میں بیف قیمہ ڈال کر رنگ تبدیل ہونے تک پکائیں۔ پھر اس میں لال مرچ پاؤڈر، نمک اور کالی مرچ پاؤڈر ڈال کر تیل الگ ہونے تک پکائیں۔ اب اس میں پیزا سوس ڈال کر ایک منٹ تک پکائیں۔بیف قیمہ تیار ہے۔
4 .
پھر ایک گریس کئے ہوئے مولڈ میں لزانیہ شیٹس رکھ کر اس پر تیار قیمہ اور چیز فلنگ کی تہہ لگائیں۔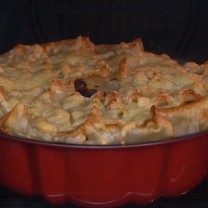 5 .
اب پہلے سے گرم اوون میں ایک سو اسی کے درجہ حرارت پر تیس منٹ یا گولڈن ہونے تک بیک کر لیں۔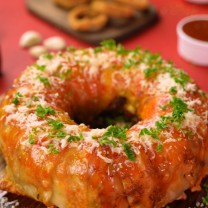 6 .
چیز اور پارسلے سے گارنش کریں۔لزانیہ رِنگز تیار ہیں۔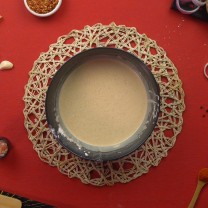 7 .
پیاز رِنگز بنانے کے لئے ایک باؤل میں میدہ، کارن فلار، لال مرچ پاؤڈر، کالی مرچ پاؤڈر، نمک اورٹھنڈا پانی ڈال کر اچھی طرح مکس کریں۔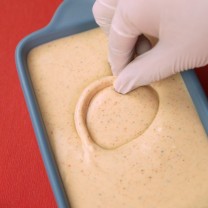 8 .
اب پیاز رِنگز لے کر ان پر بیٹر لگائیں اور بریڈ کرمز میں کوٹ کرکے کرسپی اور گولڈن براؤن ہونے تک فرائی کر لیں۔