Bun Kabab Recipe
Tantalize your taste buds with this delicious and flavorful Bun Kabab Recipe made with K&N's Kabab Tikki! Enjoy the perfect combination of spices and herbs in this traditional Pakistani dish. Do Try This Famous Bun Kabab Recipe made with K&N's Kabab Tikki and give u your feedback in the comments section.
Ingredients
Ingredients for roasted masala:
ingredients for the potato mixture
DIRECTIONS
If you are looking for some delicious recipes which are easy to make then look no further. SooperChef gives you a variety of recipes with easy step by step procedures which makes it easy to follow. Tried and tested recipes which every foodie will love to try.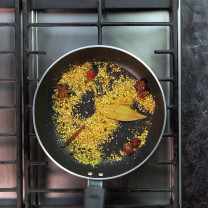 1 .
In a pan add coriander seeds, black pepper, whole red button chilies, cumin seeds, star anise, salt, desiccated coconut, turmeric powder, cinnamon stick, and bay leaf, and roast it until fragrant.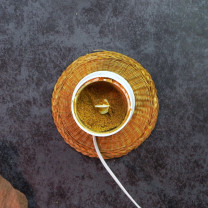 2 .
Now blend all the spices and grind to get a fine powder.
3 .
In a pan add tamarind pulp, and roasted masala, and cook for a minute.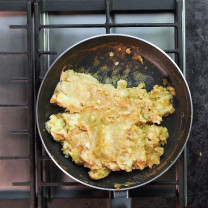 4 .
Now add mashed potatoes in it and mix it well. When ready let it cool at room temperature.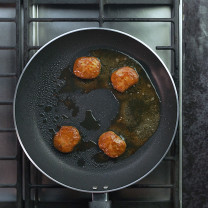 5 .
In a pan add oil and shallow fry the K&N's Kabab Tikki as per instructions on the pack.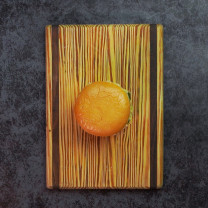 6 .
Take the buns and place the green chutney, prepared mashed potatoes, K&N's Kabab Tikki, and chopped onion and cover it with the other bun.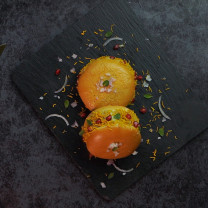 7 .
Cover the blank sides with the prepared mashed potatoes and sev and pomegranate seeds. Your bun kabab is ready.
DIRECTIONS
اگر آپ مزیدار اور آسان ریسپیز ڈھونڈ رہے ہیں تو آپ کو کہیں اور جانے کی ضرورت نہیں۔ سوپر شیف آپ کو مختلف اور آسان ریسپیز فراہم کرتا ہے جو کہ باآسانی بنائی جا سکتی ہیں۔ آزمودہ ریسپیز جو کہ ہر کھانے والے کی پسند بنے۔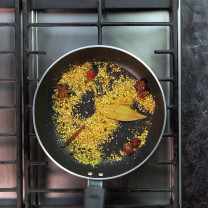 1 .
روسٹ مصالحہ بنانے کے لئے ایک پین میں ہرا دھنیا، کالی مرچ، ثابت سرخ مرچ، زیرہ، بادیان، نمک، خشک ناریل، ہلدی پاؤڈر، دار چینی اسٹک اورتیز پتا ڈال کر خوشبودار ہونے تک روسٹ کر لیں۔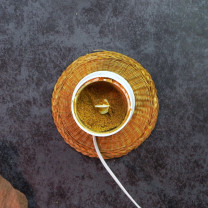 2 .
اب تمام مصالحہ کو بلینڈ کر لیں اور باریک پیس لیں۔
3 .
آلو مکسچر بنانے کے لئے ایک پین میں املی کا گودا، اور بھنا ہوا مصالحہ ڈال کر ایک منٹ تک پکائیں۔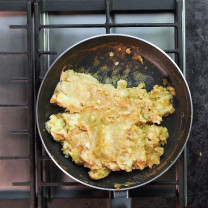 4 .
اب اس میں میشڈ آلو ڈال کر اچھی طرح مکس کریں اور اسے کمرے کے درجہ حرارت پر ٹھنڈا ہونے دیں۔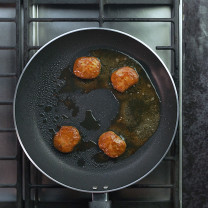 5 .
کباب ٹکی بنانے کے لئے ایک پین میں کھانے کا تیل گرم کرکے پیک پر دی گئی ہدایات کے مطابق کباب ٹکی فرائی کر لیں۔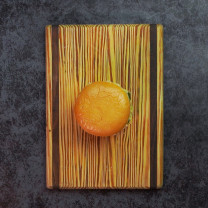 6 .
اسمبلنگ کے لئے بن لے کر اس پر سبز چٹنی، تیار میشڈ آلو، کباب ٹکی اور کٹا ہوا پیاز رکھ کر دوسرا بن رکھ دیں۔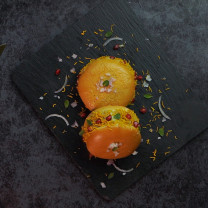 7 .
اب خالی اطراف کوتیار میش کئے ہوئے آلوؤں،سیویوں اور اناردانے سے ڈھک دیں۔ بن کباب تیار ہے۔