Chipotle Chicken Sandwich Recipe
Chipotle Chicken Sandwich Recipe
Spice up your sandwich game with this mouthwatering Chipotle Chicken Sandwich recipe. Make this delectable Chipotle Chicken Sandwich with K&N's Nuggets. Share your feedback in the comments below.
Ingredients
Ingredients for Sour cream
Ingredients for Chipotle Mixture
Ingredients for Chipotle Chicken Sandwiches
DIRECTIONS
If you are looking for some delicious recipes which are easy to make then look no further. SooperChef gives you a variety of recipes with easy step by step procedures which makes it easy to follow. Tried and tested recipes which every foodie will love to try.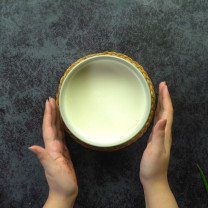 1 .
In a bowl, add cream and mix vinegar. Stir it properly. Let it rest for 10-15 mins. Your Sour Cream is ready.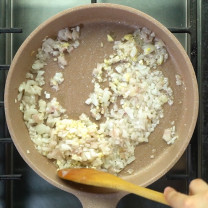 2 .
In a pan, heat some oil and saute onions until they become translucent. Add chopped garlic and saute for 30 seconds.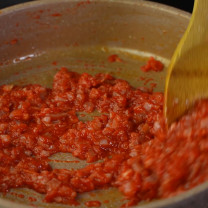 3 .
Lower the heat and add tomato paste, puree and cook it for 30 seconds. Add water, brown sugar and cook until starts to simmer.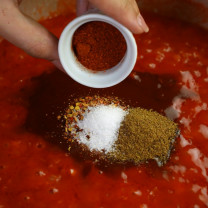 4 .
Add chipotle sauce along with salt, paprika powder, cumin powder, and chili flakes. Cook for a min.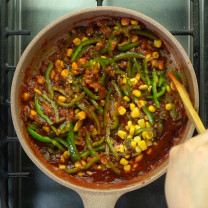 5 .
Add capsicum, jalapeno, corn and cook for 1-2 minutes. The crunch of vegetables should remain. Add spring onions and remove from the stove and set it aside.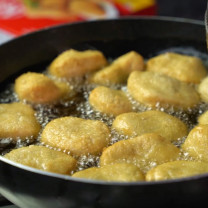 6 .
Fry K&N's Nuggets as per instructions on the pack. Cut them in half and set aside.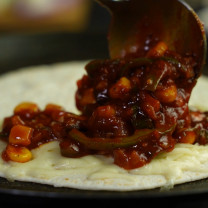 7 .
On a large pan over low heat, toast tortilla from each side for 30 seconds. Add grated mozzarella cheese and chipotle mixture on half of the surface.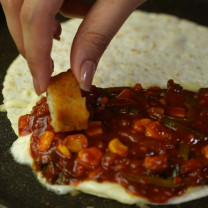 8 .
Toast these sandwiches and as soon as the cheese is melted, top it with the K&N's nuggets. Fold over the empty half to form a semicircle.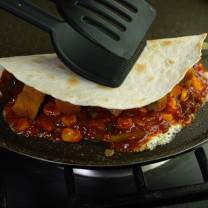 9 .
Repeat the process with another tortilla. Serve it with sour cream and the remaining sauce.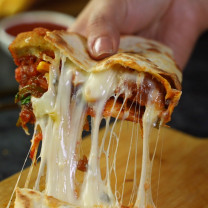 10 .
Your Chipotle Chicken Sandwich is ready.
DIRECTIONS
اگر آپ مزیدار اور آسان ریسپیز ڈھونڈ رہے ہیں تو آپ کو کہیں اور جانے کی ضرورت نہیں۔ سوپر شیف آپ کو مختلف اور آسان ریسپیز فراہم کرتا ہے جو کہ باآسانی بنائی جا سکتی ہیں۔ آزمودہ ریسپیز جو کہ ہر کھانے والے کی پسند بنے۔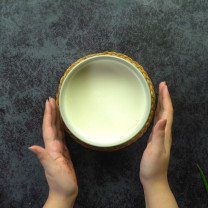 1 .
ساور کریم بنانے کے لیے ایک باؤل میں کر یم اور سرکہ ڈال کر اچھی طرحمکس کریں۔اب اسے دس سے پندرہ منٹ تک چھوڑ دیں۔ ساور کریم تیار ہے۔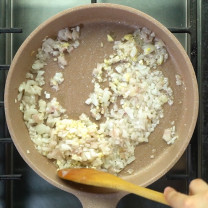 2 .
چیپوٹل چکن سینڈوچ بنانے کے لئے ایک پین میں تھوڑا سا تیل گرم کریں اور پیاز کو تھوڑا سا پکا لیں۔ اب اس میں کٹا ہوا لہسن ڈال کر تیس سیکنڈ تک بھون لیں۔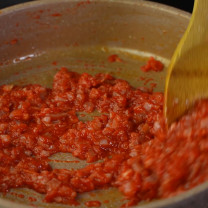 3 .
اب آنچ کو کم کرکے اس میں ٹماٹر کا پیسٹ اور پیوری ڈال کر تیس سیکنڈ تک پکائیں۔پھر اس میں پانی اور براؤن شوگر ڈال کر تھوڑی دیر پکائیں۔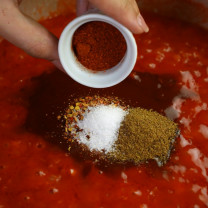 4 .
پھراس میں چیپوٹل سوس، نمک، پیپریکا پاؤڈر، زیرہ پاؤڈر، اور کٹی لال مرچ ڈال کرکے ایک منٹ تک پکائیں۔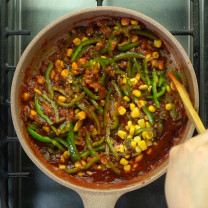 5 .
اب اس میں شملہ مرچ، ہیلی پینواور مکئی ڈال کر ایک سے دو منٹ تک پکائیں یہ دھیان رکھیں کہ سبزیوں کا کرنچ باقی رہنا چاہیے۔اب اس میں ہرا پیاز ڈال کر چولہے سے اتار کر ایک طرف رکھ دیں۔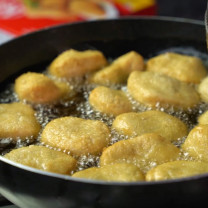 6 .
ٓاسمبلنگ کے لئے پیکٹ پر دی گئی ہدایات کے مطابق نگٹس کو فرائی کرکے انہیں آدھے حصے میں کاٹ کر ایک طرف رکھ دیں۔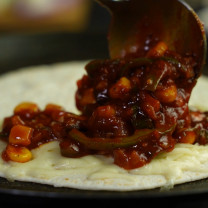 7 .
اب ٹارٹیلا کو ہلکی آنچ پہ ایک بڑے پین میں تیس سیکنڈ کے لیے ہر طرف سے ٹوسٹ کرلیں۔ ٹارٹیلاکے آدھے حصے پر موزریلا چیز اور چیپوٹل مکسچر ڈالیں۔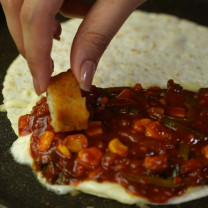 8 .
اس ٹارٹیلا سینڈوچز کو ٹوسٹ کریں اور جیسے ہی چیز پگھل جائیتواس پہ نگٹس رکھ کر دوسرے خالی حصے کو بھرے ہوئے حصے پر فولڈ کر لیں۔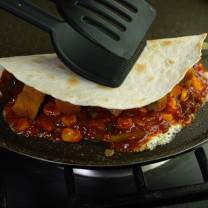 9 .
ٓاب ایک اور ٹارٹیلا کے سا تھ اسی عمل کو دہرائیں۔ساورکریم اور باقی سوس کے ساتھسرو کریں۔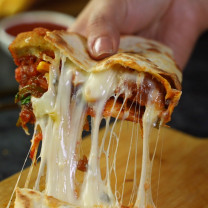 10 .
چیپوٹل چکن سینڈوچ تیار ہے۔