Delicious Aloo Gobi Recipe
Delicious Aloo Gobi Recipe
Aloo Gobi is one perfect blend of potatoes with cauliflower. This perfect and easy meal is even more delicious when mashed and made into Aloo Gobi ka Paratha. Try out this wholesome meal in breakfast, lunch and dinner and share your feedback in comments.
Ingredients
Ingredients for Aloo Gobi Preparation:
Ingredients for Aloo Gobi Paratha:
DIRECTIONS
If you are looking for some delicious recipes which are easy to make then look no further. SooperChef gives you a variety of recipes with easy step by step procedures which makes it easy to follow. Tried and tested recipes which every foodie will love to try.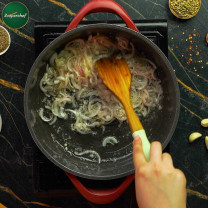 1 .
In a pan heat oil and add onion, cook until translucent. Now add ginger garlic paste and cook for a few seconds.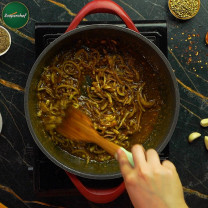 2 .
Add cumin powder, coriander powder, turmeric powder, red chili powder, chili flakes, salt, garam masala powder and mix it well.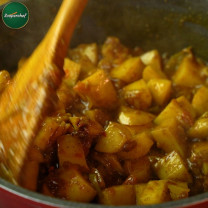 3 .
Add tomatoes, green chilies and cook for a min. Now add potatoes and water cover and cook for 10-15 mins or until potatoes are done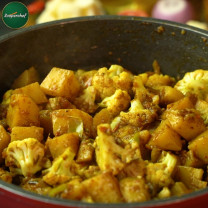 4 .
Now add gobi and cover and cook for 5 mins or until gobi gets soft. Your Aloo Gobi is ready.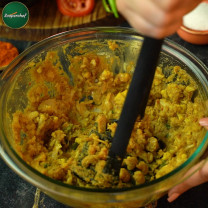 5 .
Take the prepared aloo gobi in a bowl and mash it well.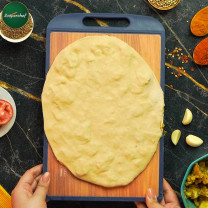 6 .
Take a rolled dough sheet. Spread aloo gobi on it. Place another rolled out dough sheet on top. Press to combine the edges.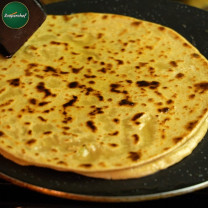 7 .
Transfer it on a preheated griddle and brush ghee on it. Cook each side for 1-2 mins.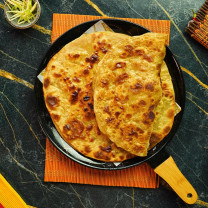 8 .
Your Aloo Gobi Paratha is ready. Serve and enjoy.
DIRECTIONS
اگر آپ مزیدار اور آسان ریسپیز ڈھونڈ رہے ہیں تو آپ کو کہیں اور جانے کی ضرورت نہیں۔ سوپر شیف آپ کو مختلف اور آسان ریسپیز فراہم کرتا ہے جو کہ باآسانی بنائی جا سکتی ہیں۔ آزمودہ ریسپیز جو کہ ہر کھانے والے کی پسند بنے۔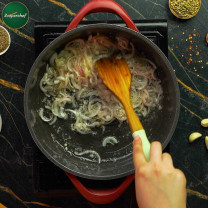 1 .
آلو گوبھی بنانے کے لئے ایک پین میں کھانے کا تیل گرم کرکے اس میں پیاز ڈال کر کچھ دیر تک پکائیں۔ اب اس میں ادرک لہسن کا پیسٹ ڈال کر چند سیکنڈ تک پکائیں۔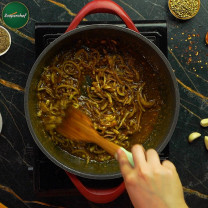 2 .
اب اس میں زیرہ پاؤڈر، دھنیا پاؤڈر، ہلدی پاؤڈر، لال مرچ پاؤڈر، کٹی لال مرچیں، نمک اورگرم مصالحہ پاؤڈر ڈال کر اچھی طرح مکس کریں۔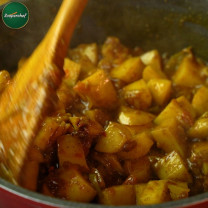 3 .
پھر اس میں ٹماٹر اور ہری مرچیں ڈال کر ایک منٹ تک پکائیں۔ اب اس میں آلو اور پانی ڈال کر ڈھکن سے ڈھک کردس سے پندرہ منٹ تک پکائیں۔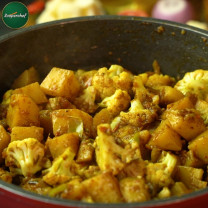 4 .
اب اس میں گوبھی ڈال کر ڈھکن سے ڈھک کر پانچ منٹ تک پکائیں یا جب تک گوبھی گل جائے۔آلو گوبھی تیار ہے۔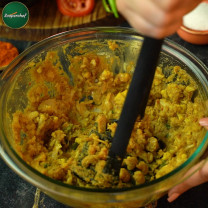 5 .
آلو گوبھی پراٹھا بنانے کے لئے تیار آلو گوبھی کو ایک باؤل میں ڈال کر اچھی طرح میش کر لیں۔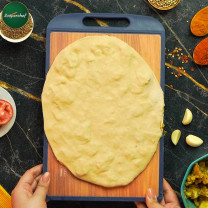 6 .
اب ایک بیلی ہوئی ڈو شیٹ پر آلو گوبھی پھیلائیں۔پھر اس پر دوسری بیلی ہوئی ڈو شیٹ رکھیں اور کناروں کو جوڑنے کے لئے دبائیں۔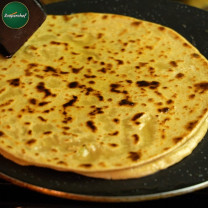 7 .
اسے پہلے سے گرم توے پر ڈال کر برش سے گھی لگائیں اور ایک سے دو منٹ تک پکائیں۔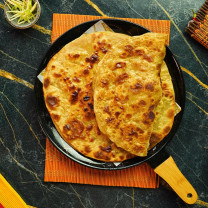 8 .
آلو گوبھی پراٹھا تیار ہے۔