Grilled Chicken Sandwich Recipe by SooperChef
Grilled Chicken Sandwich Recipe by SooperChef
Get ready to experience the cheesiest Grilled Sandwich ever! Make this super delicious Grilled Cheese Chicken Vegetable Sandwich with Nurpur American Burger Slice and share your feedback with us.
Ingredients
Ingredients for Chicken Preparation
Ingredients for Chicken Vegetable Mixture
Ingredients for Sandwich Sauce
Ingredients for Assembling
DIRECTIONS
If you are looking for some delicious recipes which are easy to make then look no further. SooperChef gives you a variety of recipes with easy step by step procedures which makes it easy to follow. Tried and tested recipes which every foodie will love to try.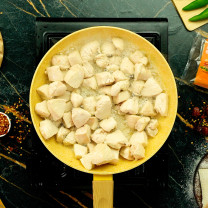 1 .
In a pan heat oil and add chicken. Cook until chicken changes color.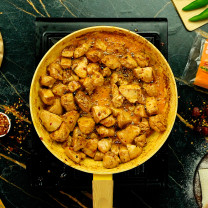 2 .
Now add sriracha sauce, soy sauce, red chili flakes, black pepper crushed, salt, garlic powder and cook until fully done. Set aside.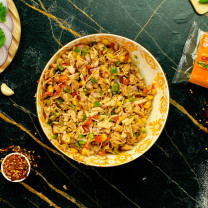 3 .
Take the prepared chicken and shred it well.Add this shredded chicken into a bowl along with onion, capsicum, sweet corn, tomatoes and mix it well. Set aside.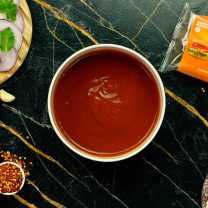 4 .
In a bowl add ketchup, mustard paste, chili sauce and mix it well. Set aside.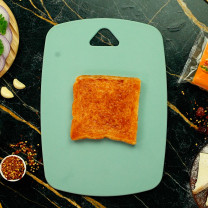 5 .
Take the bread slice and spread sandwich sauce on it.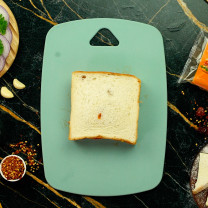 6 .
Now add a layer of chicken vegetable mixture, Nurpur American Burger Slice and another bread slice on top.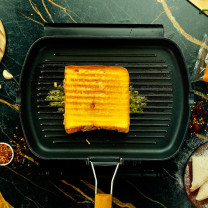 7 .
Now spread butter on each side of sandwich and grill each side for 1-2 mins.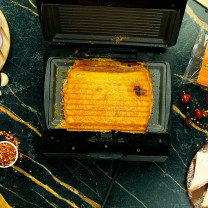 8 .
In another method, you can grill the sandwich in the sandwich maker.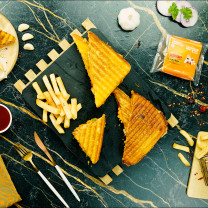 9 .
Your Cheesy Grilled Chicken Sandwich is ready. Serve and enjoy.
DIRECTIONS
اگر آپ مزیدار اور آسان ریسپیز ڈھونڈ رہے ہیں تو آپ کو کہیں اور جانے کی ضرورت نہیں۔ سوپر شیف آپ کو مختلف اور آسان ریسپیز فراہم کرتا ہے جو کہ باآسانی بنائی جا سکتی ہیں۔ آزمودہ ریسپیز جو کہ ہر کھانے والے کی پسند بنے۔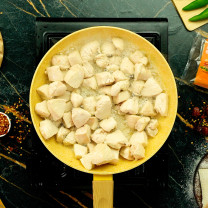 1 .
چکن بنانے کے لئے ایک پین میں کھانے کاتیل گرم کرکے اس میں چکن ڈال کراس کا رنگ بدلنے تک پکائیں۔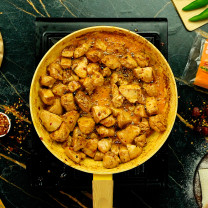 2 .
اب اس میں سراچا سوس، سویا سوس،کٹی لال مرچیں، کالی مرچ پسی ہوئی، نمک، لہسن پاؤڈر ڈال کر پوری طرح پکنے تک پکا لیں پکائیں۔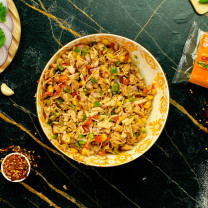 3 .
چکن وجیٹبل مکسچر بنانے کے لئے تیار چکن لیں اور اسے شریڈ کر لیں اور اسے ایک باؤل میں ڈال کر اس میں پیاز، شملہ مرچ، سویٹ کارن، ٹماٹر ڈال کر اچھی طرح مکس کرلیں۔.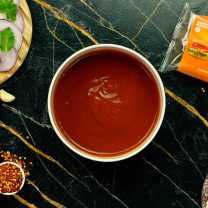 4 .
سینڈوچ سوس بنانے کے لئے ایک باؤل میں کیچپ، مسٹرڈ پیسٹاورچلی سوس ڈال کر اچھی طرح مکس کریں۔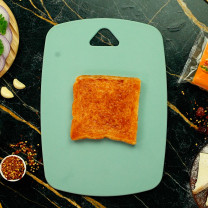 5 .
اسیمبلنگ کے لئے بریڈ سلائس پر سینڈوچ سوس پھیلائیں۔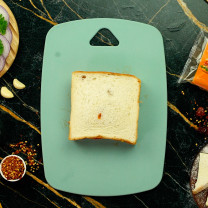 6 .
اب اس پر تیارچکن وجیٹبل مکسچرڈال کر اس پرنور پور امریکن برگر سلائس رکھ کر اوپر ایک اور بریڈ سلائس رکھیں۔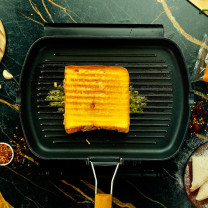 7 .
پھر سینڈوچ کی دونوں طرف مکھن لگا کرہر طرف سے ایک دومنٹ تک دونوں طرف سے گرل کریں۔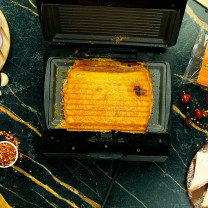 8 .
دوسرے طریقے میں، سینڈوچ میکر میں سینڈوچ کو گرل کر لیں۔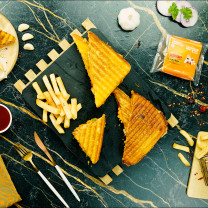 9 .
گرلڈ چکن سینڈوچ تیار ہے۔