Kulfi Falooda Recipe by SooperChef
Kulfi Falooda Recipe by SooperChef
Beat the heat with our luscious Street Style Kulfi Falooda recipe. This delightful fusion of creamy kulfi, vermicelli, sweet basil seeds, and rose syrup will transport you to the bustling streets of India. Quick and easy to make at home, it's a refreshing summer indulgence you won't want to miss!

Ingredients
Ingredients for Kulfi falooda
DIRECTIONS
If you are looking for some delicious recipes which are easy to make then look no further. SooperChef gives you a variety of recipes with easy step by step procedures which makes it easy to follow. Tried and tested recipes which every foodie will love to try.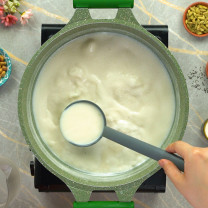 1 .
In a pan, add milk, sugar, cardamom powder until it gets thick. Separate 2 cups of milk for later use.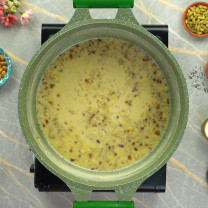 2 .
Now Add khoya, almonds, and cook for 4-5 mins.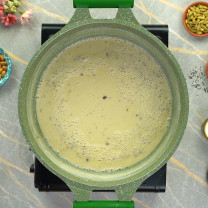 3 .
Now add Nestle Milkpak Cream in the rest of the milk until its consistency gets thick. Now freeze it overnight so it will mold into Kulfi.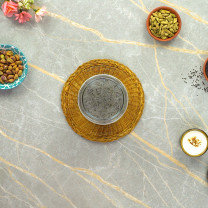 4 .
In a glass add water, chia seeds and soak It for 8-10 mins
5 .
In a pan add water and corn flour in it, and cook until it gets thick like jelly. Transfer it into chilled water to make sewiyan.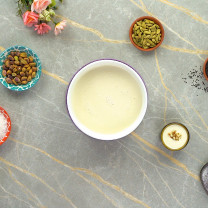 6 .
Take the reserved milk and add cream in it and mix it well .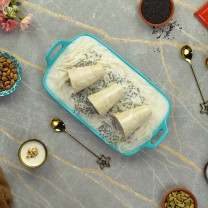 7 .
In a tray add prepared sewiyan, pour the prepared chia seeds over it. Place prepared Kulfa on it.pour the prepared creamy milk on it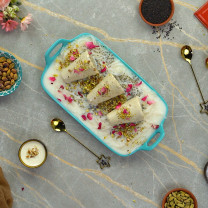 8 .
Your creamy falooda is ready.
DIRECTIONS
اگر آپ مزیدار اور آسان ریسپیز ڈھونڈ رہے ہیں تو آپ کو کہیں اور جانے کی ضرورت نہیں۔ سوپر شیف آپ کو مختلف اور آسان ریسپیز فراہم کرتا ہے جو کہ باآسانی بنائی جا سکتی ہیں۔ آزمودہ ریسپیز جو کہ ہر کھانے والے کی پسند بنے۔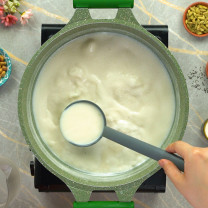 1 .
کریمی قلفی فلودہ بنانے کے لئے ایک پین میں دودھ، چینی،اورالائچی پاؤڈر ڈال کر گاڑھا ہو جانے تک پکائیں اور بعد میں استعمال کے لیے دو کپ دودھ الگ کرلیں۔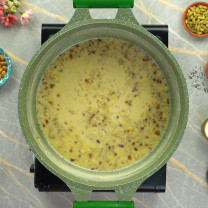 2 .
اب اس میں کھویااور بادام ڈال کر چار سے پانچ منٹ تک پکائیں۔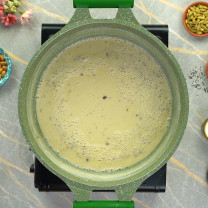 3 .
پھر باقی دودھ میں نیسلے ملک پاک کریم ڈال کرمزید گاڑھا ہونے تک پکائیں۔ اب اسے رات بھر فریزر میں رکھیں تاکہ یہ قلفی میں ڈھل جائے۔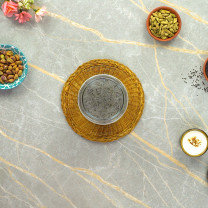 4 .
تُخم ملنگا بنانے کے لیے ایک گلاس میں پانی اور تُخم ملنگا ڈال کر دس سے پندرہ منٹ تک بھگو دیں۔
5 .
سیویاں بنانے کے لئیایک پین میں پانی اور کارن فلارڈال کر جیلی کی طرح گاڑھا ہونے تک پکائیں اور ٹھنڈے پانی میں ڈال دیں۔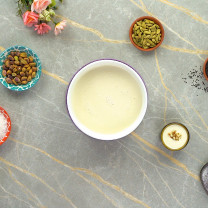 6 .
کریمی دودھ بنانے کےلئے محفوظ کیا ہوا دودھ لیں اور اس میں کریم ڈال کر اچھی طرح مکس کریں۔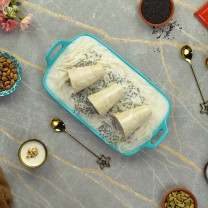 7 .
اسیمبلنگ کے لئے ایک ٹرے میں تیار سیویاں ڈالیں، اس پر تیار شدہ ر تُخم ملنگ ڈال کر قلفہ رکھیں اس پر تیار کریمی دودھ ڈال دیں۔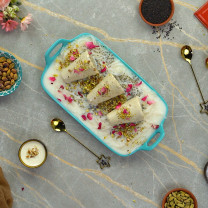 8 .
کریمی فالودہ تیار ہے۔