Masala Mac & Cheese Recipe
Masala Mac & Cheese Recipe
Masala Mac & Cheese Recipe is super creamy and delicious. Topped with K&N's Thunder Fillet to add the perfect spice in your mac & cheese. Give this tasty masala mac & cheese recipe a try this weekend and let us know how it turned out.
DIRECTIONS
If you are looking for some delicious recipes which are easy to make then look no further. SooperChef gives you a variety of recipes with easy step by step procedures which makes it easy to follow. Tried and tested recipes which every foodie will love to try.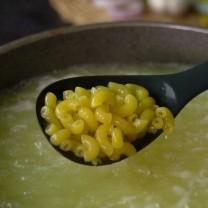 1 .
Firstly, in a pan of slight salty water add macaroni and boil them until fully done. Rinse them in cold water to avoid sticking and set aside.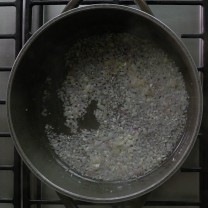 2 .
In a pan heat oil, add garlic and sauté it for a minute then add onion and cook until translucent. Lastly add tomatoes and cook for 3 to 4 minutes. Add water if required.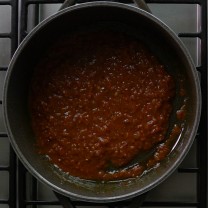 3 .
Now add tomato paste, K&N's Stok cube and simmer for 2 minutes. Then add red chili powder, red chili flakes, cumin powder, chaat masala, turmeric powder, white pepper powder, salt and let it cook for 2 to 3 minutes.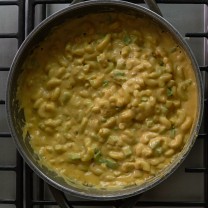 4 .
In this masala add milk and cook for 2 minutes on medium flame. Then add, cream, cheese and mix it well on medium low flame until cheese melts. Lastly add green capsicum, boiled pasta, oregano in this masala, fold it well and it's ready.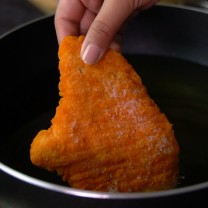 5 .
Prepare K&N's Thunder Fillets as per the instructions on the pack. And set aside.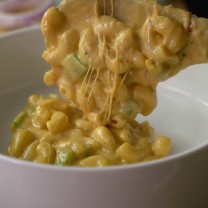 6 .
Dish out your mac and cheese in serving plate and top it with prepared K&N's Thunder Fillet.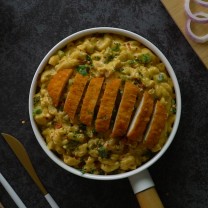 7 .
Garnish with coriander and your masala mac n cheese is ready to serve.
DIRECTIONS
اگر آپ مزیدار اور آسان ریسپیز ڈھونڈ رہے ہیں تو آپ کو کہیں اور جانے کی ضرورت نہیں۔ سوپر شیف آپ کو مختلف اور آسان ریسپیز فراہم کرتا ہے جو کہ باآسانی بنائی جا سکتی ہیں۔ آزمودہ ریسپیز جو کہ ہر کھانے والے کی پسند بنے۔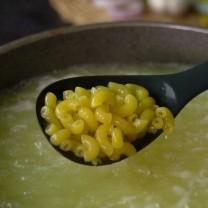 1 .
ایک برتن میں نمک، پانی اور میکرونی ڈال کر اسی فیصد پکنے تک ابا ل لیں۔ اب میکرونی کو ٹھنڈے پانی میں چھان لیں۔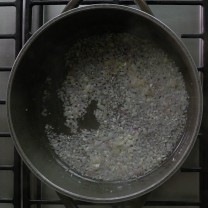 2 .
اب ایک پین میں کھانے کا تیل گرم کرکے اس میں لہسن ڈال کر ایک منٹ بھون لیں۔ پھر اس میں پیاز اور ٹماٹر ڈال کر تین سے چار منٹ پکائیں (اگر ضرورت ہوتو پانی بھی ڈالیں)۔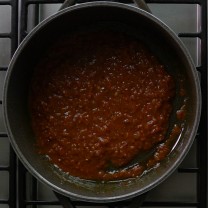 3 .
پھر اس میں ٹماٹر پیسٹ اور سٹاک کیوب ڈال کر دو منٹ پکنے دیں۔اب اس میں لال مرچ پاؤڈر، کٹی لال مرچیں، ذیرہ پاؤڈر، چاٹ مصالحہ، ہلدی پاؤڈر، سفید مرچ پاؤڈر اور نمک ٖڈال کر دو سے تین منٹ پکائیں۔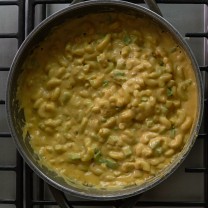 4 .
اب اس مصالحہ میں دودھ ڈال کر دو منٹ درمیانی آنچ پر پکائیں۔ پھر اس میں کریم اور چیز ڈال کر ہلکی آنچ پر اچھی طرح مکس کریں۔ اب اس میں سبز شملا مرچ، اوریگانو اور ابلا ہوا پاستا ڈال کر مکس کر لیں۔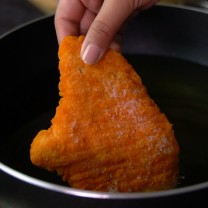 5 .
پیکٹ پر دی گئی ہدایات کے مطابق تھنڈر فِلے تیار کر لیں۔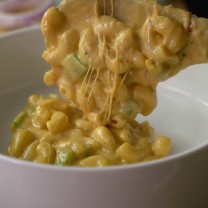 6 .
اب میک اینڈ چیز کو سرونگ پلیٹ میں ڈالیں اور اس پر تیار کیا ہوا تھنڈر فِلے رکھ دیں۔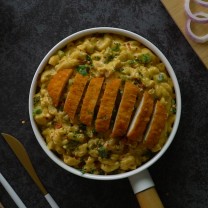 7 .
پھر دھنیے سے گارنش کریں۔ مزیدار مصالحہ میک اینڈ چیز ریسپی تیار ہے۔